Underneath everything we are,
Underneath everything we do,
We are people--
Connected, interdependent, united.
And when we reach out a hand to one,
we influence the condition of all.
That's what it means to LIVE UNITED.
Advancing the Common Good
What do we mean by this?
United Way of Northwest Alabama understands when families find themselves in crisis due to job loss, health issues, or even disasters--sometimes they need safety net programs to lean on. That's why we continue to support programs that offer assistance with food and clothing, as well as emergency assistance with medication and utilities.
However, United Way also looks to improve our community and create real, lasting change. Our goal is to be proactive in helping prevent problems before they occur. We believe we can begin to change the world we see around us by focusing our efforts in the areas of Education, Financial Stability and Health.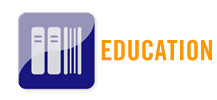 A good education is essential for the future success of our children. Helping children achieve their potential prepares them for life and produces independent, successful adults.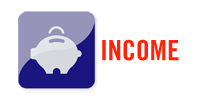 A quality education leads to a stable job that creates enough income to support a family through retirement. Every family needs enough financial stability to pay for the necessities and provide a stable home.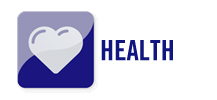 Health is important to all of us and factors into every aspect of our lives. Adults and children who are in good mental and physical health are productive at work and school, and are more likely to give back to their community.
THESE ARE THE BUILDING BLOCKS OF A GOOD LIFE FOR EVERYONE.
United Way's goal is to create long-lasting changes by addressing the underlying causes of these problems. Living united means being part of the change. It takes everyone in the community working together to create a brighter future.
GIVE. ADVOCATE. VOLUNTEER.
LIVE UNITED.